Meet The Off Leash K9 Team
Portland and surrounding areas: Trish brings a lot of dog training experience to Portland, Oregon! Trish spent twelve years of active duty in the United States Air Force, ten as a military working dog handler which included six different duty stations and two deployments. While at her home station, her and her (K9) partner would often times provide local law enforcement with back-up, supervise subordinates, and even assisted in Presidential event sweeps along with the US Secret Service. In her ten years of service, she had the opportunity to work with hundreds of different dogs.

Trish is excited to bring her wealth of knowledge and experience to the Portland, Oregon area! She is very experienced in training dogs for basic and advanced obedience, detection work, as well as dealing with behavioral modification, puppy training, and aggression and/or reactivity cases.

She is excited to give owners the same level of training, discipline, and obedience as the military working dogs she had worked for ten years; regardless of their age, size, or breed!
Trish is the proud owner of a two American bulldogs, Max and Sammy.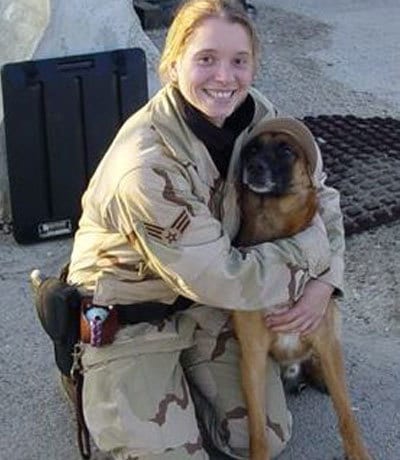 Portland and surrounding areas: Bruce is an Air Force veteran of 15 years in service, twelve of which were spend as a dog handler, trainer, and kennel master. Bruce brings lots of experience to the table when it comes to aggressive and fearful dogs. Bruce joined Off Leash K9 Training LLC Portland in June of 2015 and was certified by Nick White.
Bruce and Trish met while stationed in Germany as dog handlers and have been inseparable since. Bruce is the proud owner of a 10-year-old American bulldog and loves bully breeds! His experience lies with high drive dogs, aggression/reactive against humans/dogs.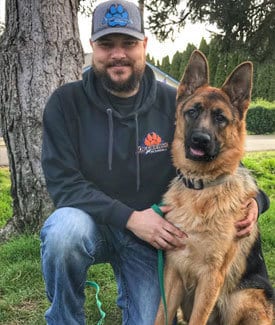 Beaverton and surrounding areas: Monica is from Illinois! She has a degree in Biology, and she focuses on animal studies. Monica has previous experience with boarding jobs, but wanted something different. She had no desire in the previous jobs that didn't excite her. She then came across an AD for OLK9 Training LLC Portland, and got excited!
Monica's confidence grew when she met the owner, Trish. She knew right then and there this is what she wanted! She wants others to know that training their dog is possible with an awesome support system!
Bend and surrounding areas: Nate has grown up with family dogs all his life. He found OLK9 training when he needed help with Ronin the Lab/GSD that he recused. Before training Ronin was very dog aggressive, human aggressive and liked to do his own thing but OLK9 changed all that. Ronin now goes everywhere Nate goes and enjoys the off leash life! When OLK9BEND was hiring he jumped at the chance to help people with their dogs like training helped him.
Nate loves to hike, mountain bike, snowshoe….basically be outside! Bend is a great place to live because of all the opportunities to go play outside with your dog so Nate loves to help people get out more with their dog.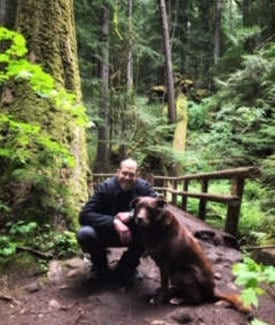 Eugene surrounding areas: Mandy's passion started when she founded a nonprofit dog rescue in 2013. They take in dogs with behavior challenges of all kinds! She was curious to see what OLK9 Training could do for the dogs in our care. She was hooked day one! "This training works. The 'unmanageable/unadoptable dog' we trained is now an ambassador to all shelter dogs!" She wants to keep families together by training their dogs and giving their owners the tools they need to truly enjoy their dogs with confidence.
"I knew this was for me in 2011 when I was talked into getting a "family dog." I was actually afraid of dogs and the dog we adopted was a nightmare! Instead of giving up, I took her to training classes and watched her bloom into a canine good citizen, and my best friend. When she died I stared SevaDog Rescue and I've been working with dogs and their families ever since."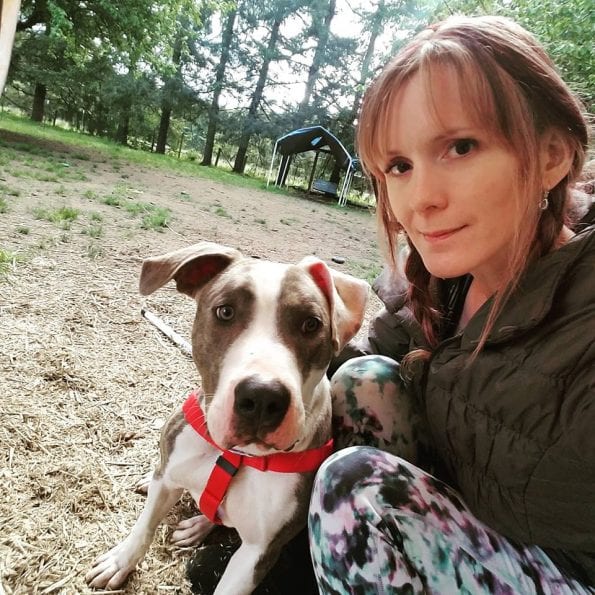 Eugene and surrounding areas: Ryan's passion all started with being curious. He and his partner Mandy wanted to learn more about OLK9 Training. Ryan works with many dogs from their own rescue with behavioral challenges, he was amazed! He is excited to share his experience and help out others in the process.
Ryan grew up in Phoenix, Arizona, where he took an active role in training their family dogs. It wasn't until he started his work in the rescue that he really saw the transformations a dog goes through with time, training and commitment.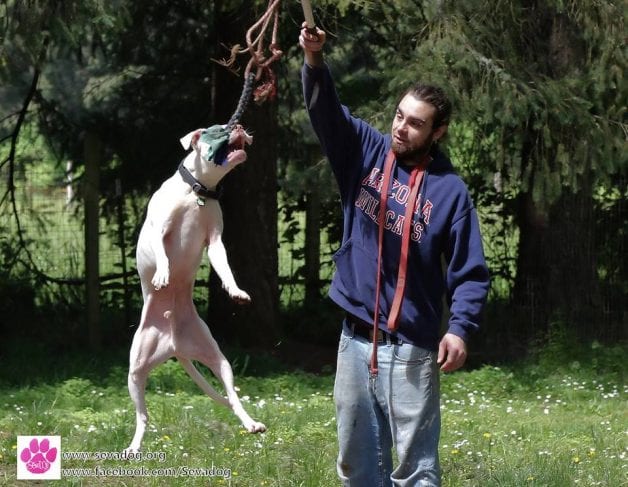 do you have questions for us?
Or Call us for a free consultation today!
About Off Leash K9 Training
Dog Trainers that Are Recognized Around The World!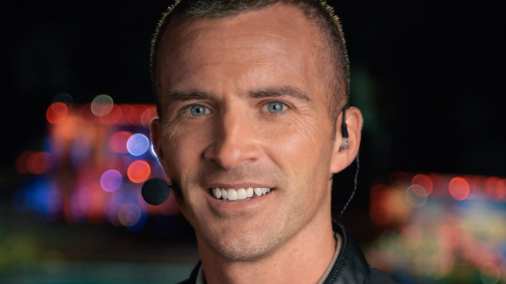 Nick White is the Owner and Founder of Off Leash K9 Training.  Nick is a former US Marine and former US Secret Service. He currently has over 130+ dog training locations throughout the United States.
Nick is globally recognized as being one of the top dog trainers in the world.  He has 2 official world records in off leash obedience, named on Wikipedia as one of the top 20 dog trainers in the world, recently named top 10 trainer in the world by bestdogtrainers.org, has been featured in many magazines and shows, and he is regularly requested by the top celebrities and athletes! He has been called upon by people such as actor Ryan Reynolds, WWE's John Cena, MLB All Star Max Scherzer, UFC World Champion Jon "Bones" Jones, and many more!
You can visit our YouTube Channel and watch over 1500+ before/after videos of Nick and his team's work!  Off Leash K9 Training has more documented videos than any dog training business in the entire world!